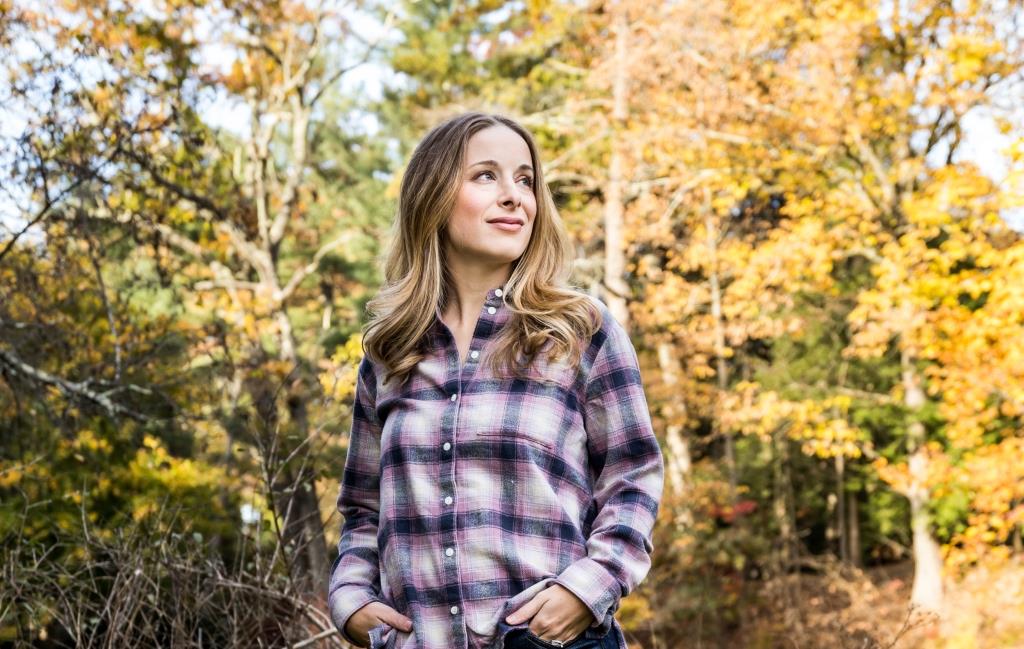 Jessica's Story
Growing up I had a natural love of music and the performing arts. I loved being in all the school musicals, choir, band, you name it! I had some natural talent that I used to get by, but I knew it wasn't enough to sustain a real performance career, and I had some technical issues that I didn't know how to solve (hellooooo tongue tension!).
I began a long journey of trying to learn what I needed to be able to sing at a professional level. At first that took me to classical bel canto technique, but after a while I realized that classical was not the only thing I wanted to do with my voice. I loved singing musical theatre, which is a vast genre that encompasses everything from pop to legit to pop/rock to folk to even rap (which, let's be honest, I don't do, but you get my point!). In order to do all that I would need solid technique and a lot of vocal flexibility.
It was harder than I thought to find the right training that could get me to the level of vocal technique and flexibility I needed. But eventually, after a lot of trial and error (and a lot of time and money spent on training!) I finally found teachers and methods that broke down what I needed to do to have the vocal technique and flexibility to sing an opera aria AND belt out a confident "I Dreamed a Dream."
And here's the fancy bio:
Jessica Walch is a nationally-recognized voice teacher and performer based in northern New Jersey.
Jessica has performed regionally in musical theater, opera, operetta, on the concert stage, plus some dabbling in folk and pop. Some recent credits include Eve in the new musical Take One by SNL writer Jeff Ward and Hanna Glawari in a concert version of The Merry Widow. In 2015, she was part of Disney's The Hunchback of Notre Dame at the Paper Mill Playhouse, and in 2019 she produced and headlined her own cabaret entitled Color & Light. In 2017 she sang alongside Broadway stars Jenn Damiano and Chris McCarrell in A Night of Broadway.
Jessica sang with the professional choir Sonaré for three seasons and was an Artist-in-Residence with the Continuo Arts Foundation. For three summers she had the pleasure of taking part in the Minuetto Music Festival, where she was an Emerging Artist and Rising Star Winner.
As a voice teacher, Jessica specializes in teaching musical theatre, contemporary, and classical styles. Her students have performed in Carnegie Hall, been accepted into colleges and universities, been accepted into state and regional choirs, been cast in musicals, and successfully completed the Royal Conservatory of Music examinations. She is committed to teaching the foundations of healthy vocal technique to all her students. She is a member of the National Association of Teachers of Singing (NATS) and is on the executive board of the New Jersey chapter, serving as the Vice President. She is also a member of the SpeakEasy Cooperative.
In 2022 Jessica had the honor of being chosen as one of 12 voice teachers nationwide for the 2022 NATS Intern Program. She spent two weeks at Georgia Southern University training with master teachers and a group of outstanding peers.
Jessica is a lifelong learner and never stops honing her craft, regularly participating in professional development to stay up-to-date on the latest in vocal methodologies so she can bring the best and most current instruction to her singers. In 2023 she attended the Shenandoah University Contemporary Commercial Music Vocal Pedagogy Institute, which focuses on the teaching of contemporary vocal styles. Other notable professional development she completed includes the LoVetri Institute for Somatic VoiceWork and the Penn State Musical Theatre Voice Pedagogy Workshop. She is currently working on earning the Distinguished Voice Professional Certificate from NYSTA.
Jessica holds a Master of Arts in Vocal Performance from Montclair State University and a Bachelor of Arts in Vocal Performance from Muhlenberg College. Jessica has personally studied with top voice teachers in both classical and musical theatre styles.
Jessica is a native of New Jersey and lives in Essex County with her husband. Some of her favorite things include ice cream, Gilmore Girls, and dogs. You might find her jamming in the car to Bon Iver, Coldplay, Sunday In the Park With George, or Songs for a New World!