Cultivate Your Voice
Voice Lessons at Perennial Voice Studio
Cultivating talented and confident singers!
Enthusiastic Young Singers • Pre-Professionals • Lifelong Learners
If any of this describes you:
You love singing
You dream of performing
You're ready to discover what your voice can really do
You scour the internet for upcoming auditions
You have hopes of being accepted into honors choir, doing a musical, or getting up on stage at open mic night
You are considering applying to college for music education, vocal performance, or a BFA in musical theatre
You are excited to learn more about how to use your voice
You are looking for top-notch personalized vocal training
Then welcome, you've come to the right place!
Voice lessons will give you a voice that is reliable, healthy, and FUN to use! You'll feel more confident, prepared, assured, and supported when you have someone in your corner to help guide you.
At Perennial Voice Studio we'll help you overcome…
Vocal limitations that prevent you from sounding your best
Confusion about what to sing at your next audition (Yes, we'll help you find the PERFECT song)
That stage fright that kicks in hardcore before you step onto the stage
We help you gain mastery over the limitations that have held you back in the past so that you can become the talented and courageous singer that's already inside of you.
Every singer ought to have a guide to help them navigate their journey through the singing world!
Ready to start singing? Here's what to do!
Schedule a free Getting To Know Me Zoom call. We'll chat and figure out how I can best help you reach your goals.
Get invited to a 45-minute Initial Fit Lesson where we figure out where you are vocally and determine a plan of action.
Join the studio by signing up for voice lessons quickly & easily online!
Get ready to have fun and make some vocal magic!
Jessica's students have:
Been accepted to colleges and universities
Been accepted to State and Regional choirs
Performed in lead roles in musicals
Excelled at the Royal Conservatory of Music examinations
Confidently performed at recitals, concerts, competitions, and sporting events
Received callbacks for National Tours
Location
Voice lessons are available online and in-person in Cedar Grove, NJ, right outside of Montclair, NJ.
Serving Montclair, Cedar Grove, Verona, Essex Fells, Caldwell, West Orange, Glen Ridge, Roseland, Little Falls, Clifton, East Hanover, Parsippany, Wayne, Essex County, and all of Northern New Jersey. If you're looking for voice lessons in northern New Jersey, you're in the right place!
Do you teach…
Musical theatre? Yes! (Check out tons of musical theatre tips and info)
Classical? Absolutely! (Find sheet music)
Pop? You bet! (Find out about proper mic technique)
But do you work with…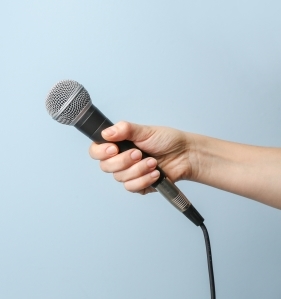 Enthusiastic young singers? For sure! I love to work with driven high school students as well as middle and elementary school students who want to explore singing and performing!
Pre-professionals? Yes yes yes! I love helping developing artists get to the next level!
Lifelong learners? Of course! Adults who are finally ready to discover their musical potential are some of my favorite students!
Testimonials
"We would HIGHLY recommend Jessica Walch for voice lessons. Our daughter has the opportunity to take lessons with her and LOVES it! Jessica is able to challenge her, support her, and inspire while having fun and building her confidence as a singer. Jessica is highly skilled in her job. She gives the parents feedback and can work with beginners and experts alike. Our daughter can be shy and Jessica's approach with her is gentle and kind. She has made our daughter come out of her shell. Our daughter is always singing. Jessica has taught her to read notes and work on her breathing while singing. Do yourself a favor and sign up with Jessica. You will not be disappointed."
—Adrienne B.

"When I first came to Jessica for voice lessons, I was convinced my voice was embarrassing and never let anyone hear me sing a note. As a challenge to myself, I wanted to become free of this fear that held me back. At our first lesson I was able to do the beginning voice exercises and Jess assured me that my voice was definitely adequate should I choose to train it! Many lessons later I am able to enjoy my voice and find singing satisfying in a way I didn't think was possible for me. Jess is positive, energetic and very professional. I highly recommend her."
—Susan E.

"My daughter loves Jessica! She is so excited for her lessons! Jessica makes you feel comfortable and really brings out the best in your child! Highly Recommend!"
—Karen C.

"Jessica's talent and her ability to teach are a winning combination!!"
—Carolyn M.

Teaching Philosophy
I believe that the best voice teachers lead with empathy, compassion, and heart. Singing can be a vulnerable thing to do and I do not take that lightly!
My goal is to get all my students singing with a healthy, functional technique that will last a lifetime. I want each of my students to reach their vocal goals and enjoy the process along the way. I make sure the student is singing songs that are fun but also introducing the student to songs that will help them grow.
Learning to sing requires both the student and me to stay curious, open-minded, and willing to try new & different things. Being a voice teacher is such a privilege and I am honored to work with each one of my students.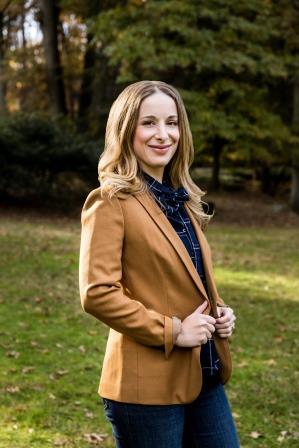 Why join Perennial Voice Studio?
With so many options for singing lessons, how do you choose? Local multi-teacher music schools often have less experienced (or even college student) teachers who are often teaching a large number of students and can't give any one student much personal attention or thought. Teachers who are famous on social media might be great but also may have hugely inflated rates or might not teach much anymore and will pass you off to their associate teachers.
When you join us at Perennial Voice Studio, you are getting the best in instruction from an experienced teacher, lots of personal attention, the most current in scheduling and billing software to make your experience the best it can be, and so much more. You'll also have opportunities to participate in workshops and performance opportunities and/or competitions (as the world begins to return to normal!).
Other Offerings
In addition to offering private voice lessons for kids and adults, I occasionally offer group singing classes for kids and singing classes for adults.
If you've read this far…
You're probably pretty sure that voice lessons are for you. Let's meet! Schedule a call so we can chat and find out what singing lessons can do for you and your voice.
If you are looking for the best voice lessons in New Jersey, you've come to the right place! I look forward to working with you!
Singing is a skill that can be cultivated over time with the right guidance. The best voice teacher for you is the one who you feel comfortable with and confident in. It's the person who helps you improve your voice within the first few lessons, but also has the skills to help you over the long haul.
Singing lessons can be a life-changing place of growth. Don't miss out on your transformation!
Still looking for more information about singing?
Check out the blog, where you can find articles about audition tips, health tips for singers, reasons to take voice lessons, and more.