Voice Lesson Holiday Gift Package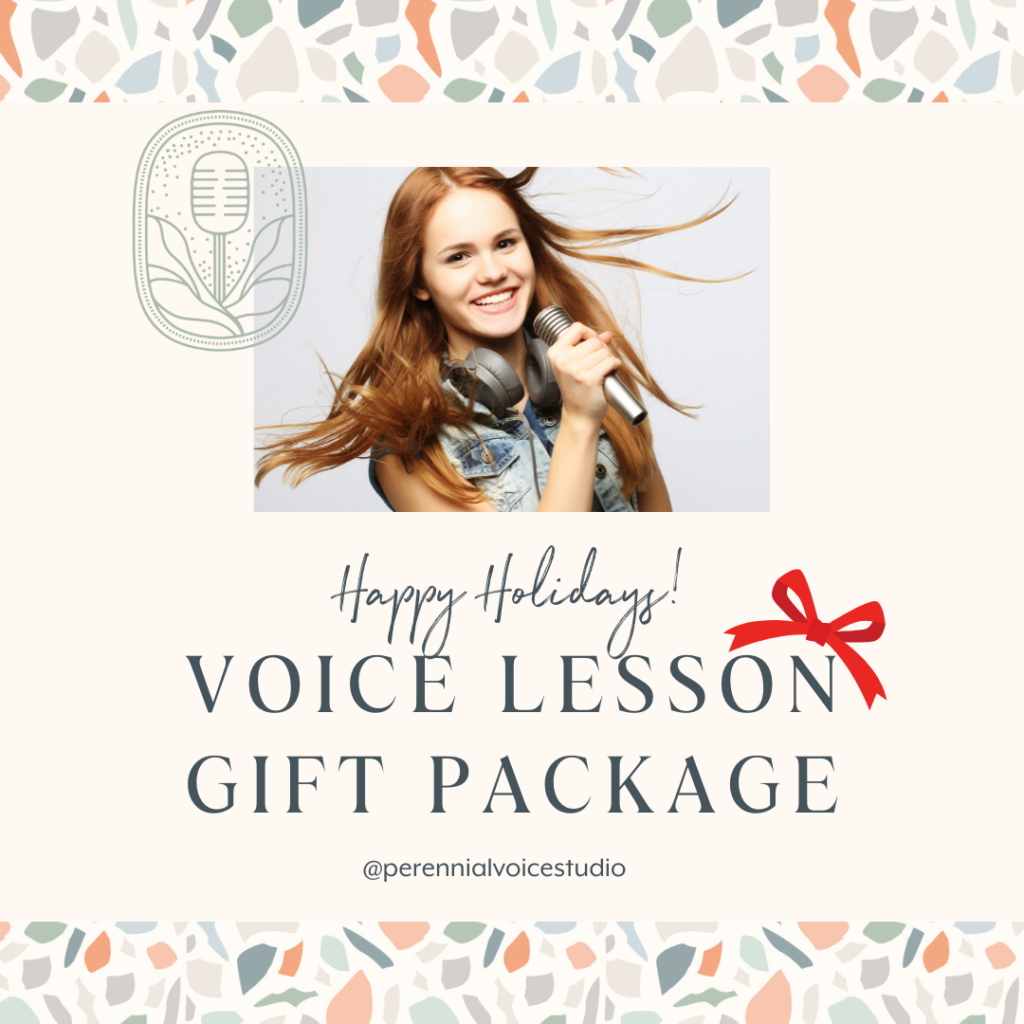 Are you looking to gift someone with the gift of singing this year? Do you want to give them an experience rather than more stuff? Do you want to help them reach their full musical potential, or even just see them have some fun?
This holiday season, Perennial Voice Studio is offering a 4-lesson package perfect for those who are ready to get started improving their voice! This is a great opportunity to try out voice lessons without making a big up-front commitment.
Learning to sing improves self confidence, grows musical ability, provides an outlet for self-expression, promotes a sense of well-being by relieving stress, and improves breathing and aerobic activity.
In this package you'll get four 45-minute voice lessons where you'll learn:
How to uplevel your voice and singing abilities
Breathing techniques for singers
How to expand your range
Techniques for bringing more expressiveness to your song delivery
How to build confidence in your voice
Audition prep
And much more!
This package has flexible scheduling that will work for even the busiest of folks. Scheduling is a breeze with the easy online scheduling tool. The package is good for 90 days, ensuring plenty of time to use all the lessons. The lessons can be online from anywhere in the world or in-person in Essex County, New Jersey.
Hurry, this offer is only available until December 31st, 2022!