What's It Like to be a Voice Major?
Are you wondering what it's like to be a voice major in a B.M. or B.A. program? Here's what you can expect if you want to go to school for voice! Keep in mind that the information below reflects an emphasis in classical music, but there are more and more schools offering degrees in contemporary or popular music where the types of requirements are very similar.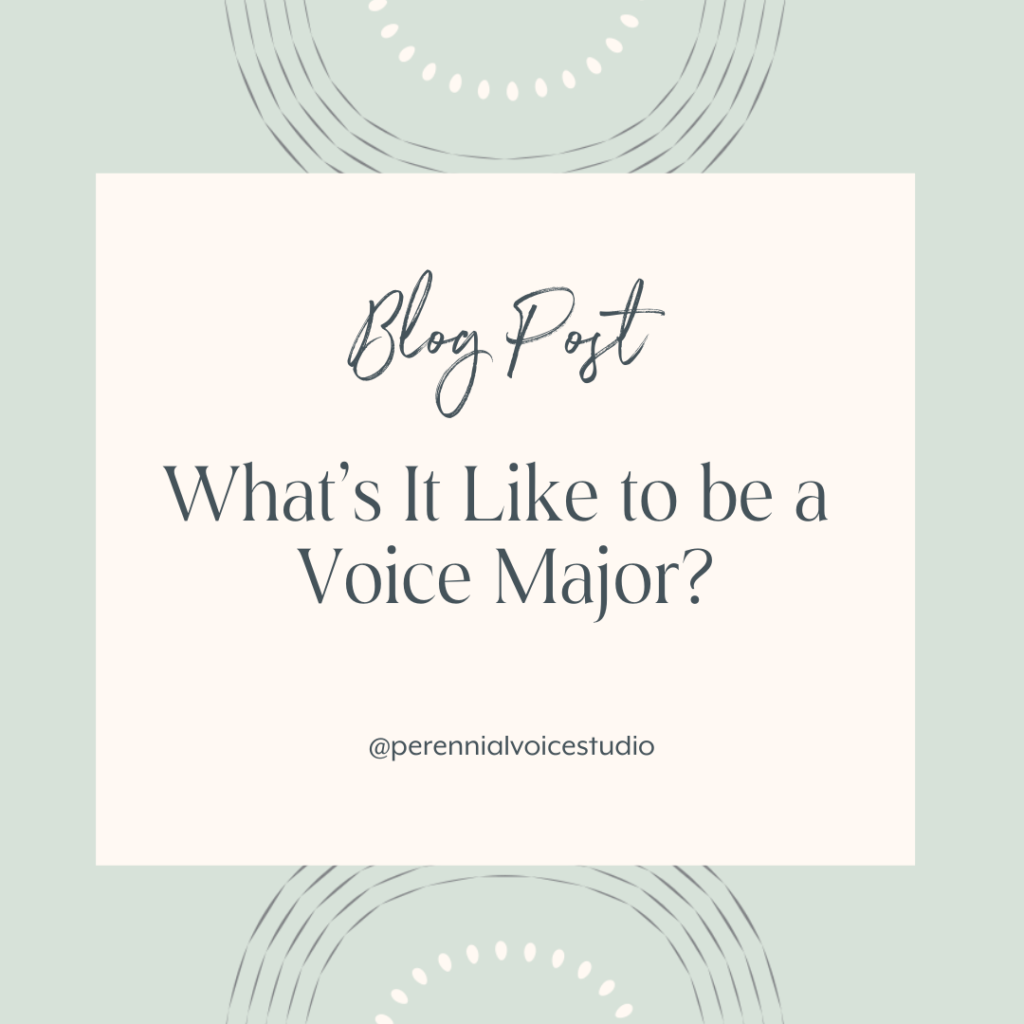 Entrance Audition
The majority of music programs require an entrance audition. However, there are smaller schools that don't require an audition to major in music. So consider what kind of program you are looking for, what kinds of people you want to study with, and what your career goals are when deciding what schools to apply for.
Entrance auditions can be in-person, virtual in real time, or by pre-recorded video. Every school is different, but auditions usually take place between December and February. The required repertoire is typically 2-4 pieces from different time periods and in multiple languages. Here's an example of one school's requirements:
Four (4) pieces chosen from the solo voice literature including:
One art song or aria from the 16th-18th century
One 19th c. German or French art song
One 20th c. art song in English
One additional art song or aria selected by the candidate
All audition pieces must be memorized.
Many of the top schools will require you to pass a pre-screen first. For the pre-screen, you'll have to submit video recordings of your repertoire, usually in the fall.
Full Course Load
As a voice major you'll have a full course load! You'll be taking classes in music theory, music history, aural skills, keyboard skills,diction, repertoire, applied voice, vocal coaching, acting for the singer, and more. Plus, you'll need to keep on top of your general education requirements which vary by school but could include humanities, writing, math, science, languages, etc.
Applied Voice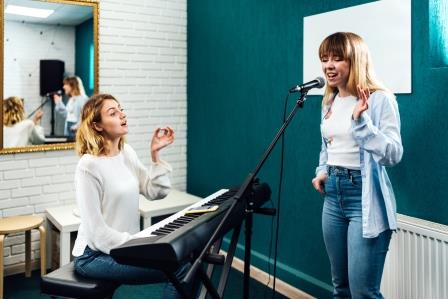 Applied voice is your private voice lessons with your teacher, usually once per week. You'll be working closely with your teacher during your whole time at college. You'll work together to develop your voice, technical skills, repertoire, diction, and style and interpretation.
Studio Class
Some schools offer a studio class for voice majors where all the members of a particular voice teacher's studio will meet and work on repertoire in front of the group. This is a great way to get a better understanding of your own instrument, work on performance skills, and learn by watching others.
Ensembles
You'll have the opportunity to participate in ensembles like choir, opera workshop, chamber ensemble, and more, depending on the school. Look into the opportunities and requirements at each school because they can vary widely.
Performances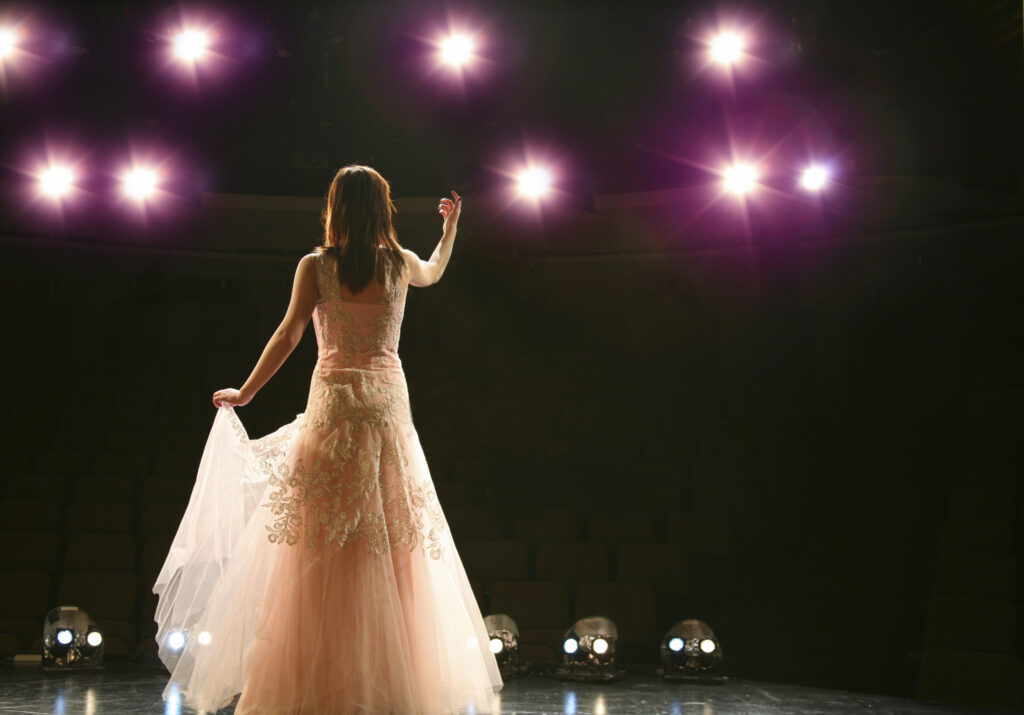 You will have performance opportunities like opera performance, opera workshop, group recitals, and more. These can be run very differently at different schools. Some schools will offer multiple and varied performance opportunities every year, while others may only offer a few.
Mainstage opera performances are by audition, so you are not guaranteed a role. If the school has a large pool of masters students, there is less of a chance that an undergraduate will get a leading role in a mainstage production. Group recital opportunities could be available for certain classes (for example a vocal repertoire class), your teacher's voice studio, and more.
Juries
You'll have to do juries at least once per year, sometimes once per semester. The purpose of juries is for faculty to monitor the progress of each student and ensure that you're moving forwards. If you don't pass your jury you may not be allowed to continue in your program of study, so these are important! You'll usually be expected to perform 2-3 pieces. If you performed a full recital that semester, you may be exempt from juries.
Solo Recitals
You'll be expected to present at least one full recital your senior year, showing a range of repertoire, styles, languages, and representing a variety of time periods. Depending on the school, you may also need to present junior and sophomore recitals. Your teacher will help you choose and prepare the material.
Recitals can be a lot of fun and, while you will be graded on them, they are also a celebration of all the work you have done and all you have accomplished. So enjoy!
What's Next?
If all this makes you feel excited, then a degree in voice may be for you! If it is, it's time to start working on your repertoire. It's very important to start early; do not attempt to learn an Italian art song 3 weeks before your audition. You should aim to have all of your repertoire learned, memorized, and polished one month before your audition date. This will ensure that you will feel prepared. Best of luck!